Blog
Trilby Jane
Vegan, sugar free, health, super easy, yummo.
I love baking on a Sunday, it's just way more fun than baking any other day. Sunday's are about chilling in my home, baking while reading the paper AND drinking a massive bowl-mug, yes bowl-mug, of green tea is my idea of bliss. I take my time and enjoy the process. And if you need any more excuse you can tell yourself it's for work lunches during the coming week (even if you secretly plan on eating it all by 8pm that evening). So lets cut to the chase, this is my mega cookie recipe that I tweaked from one I was given by a friend.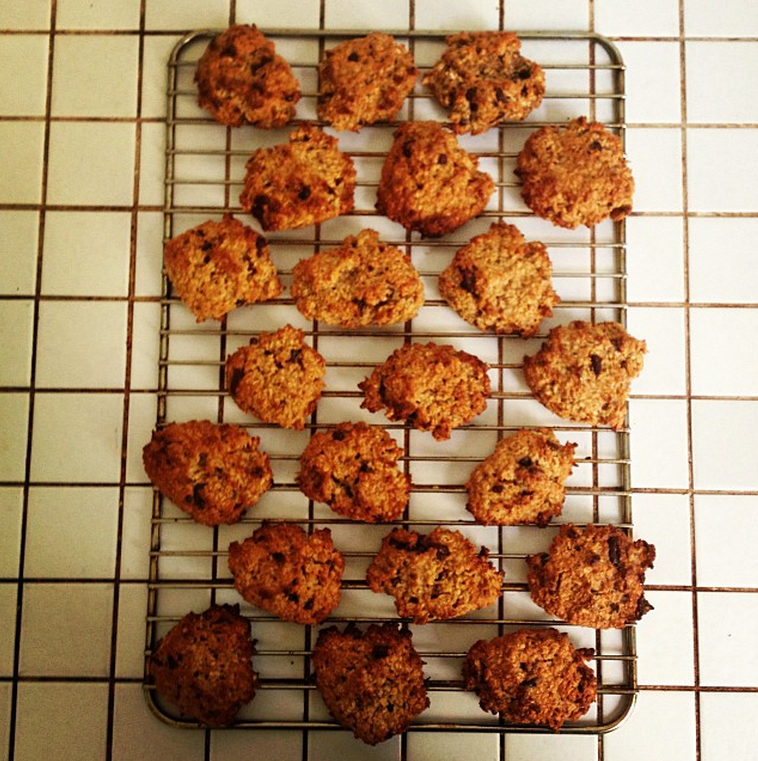 Preheat oven to 180 degrees C
In one bowl add:
3 mashed bananas
1/2 cup peanut butter (or any nut /seed butter)
4 tablespoons melted coconut oil
4 tablespoons REAL maple syrup
1 tablespoon of vanilla
I always put all these in a blender to make sure they are well combined and smooth rather than mix in a bowl but it's mainly a time saving (lazy) tactic, you can always do this by hand in a bowl just as well as the blender option
In another bowl mix together:
1 and a 1/2 cups rolled oats
1 cup shredded coconut
Pinch of salt
1 teaspoon of baking power
1 dark chocolate Whittikers Sante bar chopped up in to little bits (2 bars if you want it really chocolatey or none works if you prefer no chocolate)
Then mix all the wet ingredients into the dry ingredients to make the dough (if it seems very sloppy add a little more oats till you get a mix that will hold shape).
I use a table spoon to make the cookie ball, then once it's all organised on baking paper, bake for about 10 to 15 mins (mine take a lil longer cause my oven is old and past its prime, but I just keep going till they are golden on top)
All done. Enjoy!